Blogs — cardio vascular health
• Michelle Clay • cancer prevention • cardio vascular health • Dr. Michelle • green tea • health • health and wellness • holistic health • stress management • tea • wellness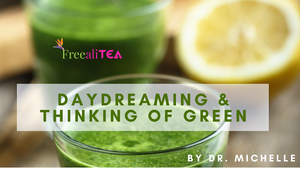 The color green makes me think of spring and all of the wonderful possibilities and opportunities awaiting me. Ever noticed if you bring a small live plant into your office cubicle how it lifts the space? That same energy and intention can happen with us using green tea. Green tea has so many benefits to include improving your mood, memory, focus, and fat burning. Consume green food, green tea, surround yourself with green colors, plants, nature, jewelry like jade, a green agate, or emrald and fill your thoughts with love for yourself and others.
---
• Michelle Clay • cardio vascular health • health and wellness • me time • self-love • stress management • stress relief • valentine's day • wellness
"Dare to love yourself as if you were a rainbow with gold at both ends." 
― Aberjhani, Journey through the Power of the Rainbow: Quotations from a Life Made Out of Poetry
Greetings #WellnessWOWers, Super Wonder Women and  those who seek wellness, harmony and balanc...