• Michelle Clay • anxiety self-care • anxious • calm • destress • Dr. Michelle • Dr. Michelle Clay • herbal tea • meditation • New Orleans • stress management • stress release • stress relief • tea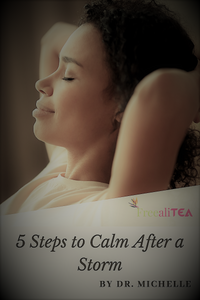 I often feel anxious about what is going to happen next and sometimes miss the NOW! Is there something you have fear and anxiety about that is holding you back or delaying your next? Are you ready to let it go and heal?
Release Recharge Tea has rosemary which has a positive clinical effect on anxiety, mood, and sleep.
Choose three go-to affirmations for various feelings and situations. Repeat them in between sips of tea and watch how your thoughts start to slow down.
---
• Michelle Clay • anxious • mindset • quarantine • safety • stress • wellness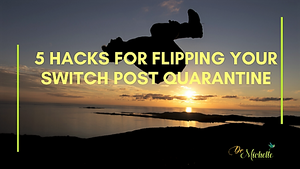 Depending on where you live, the #stayathome order has just been lifted and we are now on #safestathome. For those who are starting to venture out for the first time in a while, your mind has to "flip the script" so to speak. It takes flipping a switch in our mindset.
Everyone is talking about returning to "normal". I encourage you to create your own NEW normal which can help the transition to post-quarantine life a little easier.