• Michelle Clay • burnout • me time • meditation • self care • stress management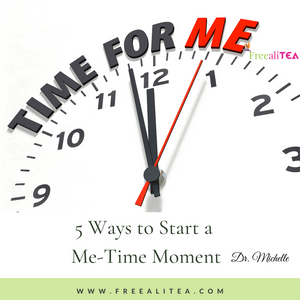 Taking some time for yourself or "me-time" is not selfish. It's about saving and healing yourself. It can get you out of  survival-panic mode and get to THRIVING!
Me-time is necessary and important because:
It wards off burn-out
It sets you up to live a fulfilled, joyful life
It keeps you focused on what's important
It helps you refocus when you feel overwhelmed or at a loss as to what should come next
It aids in recuperating from stress
 If you're ready to make a declaration that you are DESERVING and ready to do what is necessary to THRIVE, start creating me-time moments TODAY! Here are five ways...
---
• Michelle Clay • anxiety self-care • anxious • calm • destress • Dr. Michelle • Dr. Michelle Clay • herbal tea • meditation • New Orleans • stress management • stress release • stress relief • tea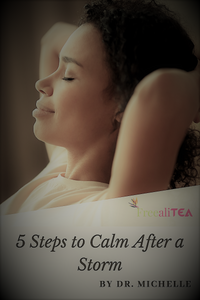 I often feel anxious about what is going to happen next and sometimes miss the NOW! Is there something you have fear and anxiety about that is holding you back or delaying your next? Are you ready to let it go and heal?
Release Recharge Tea has rosemary which has a positive clinical effect on anxiety, mood, and sleep.
Choose three go-to affirmations for various feelings and situations. Repeat them in between sips of tea and watch how your thoughts start to slow down.
---
• Michelle Clay • meditation • stress • stress management • work life balance
If you have the right mindset and perspective then you can make a shift, release your stress and face any situation with grace and ease. How do I know? Because this month has been a real challenge. I feel like I'm in the second act of a production without an ending to...
---
• Michelle Clay • health • heart health • meditation • mindfulness • stress • stress management • wellness wisdom • work life balance
There is a connection between heart health and the amount of stress you experience. One of the most detrimental effects of stress on your cardiovascular health is high blood pressure. We make matters worse by "stress eating." Usually when you feel overwhelmed, your go-...