• Michelle Clay • health and wellness • holistic health • hot flashes • menopause • menopause symptoms • night sweats • relax • sleep • women's health • women's wellness
Hormonal changes during perimenopause and menopause (particularly decreased estrogen) can lead to insomnia, making it tough to catch those much-needed Zzzs.
Symptoms of having difficulty falling asleep, staying asleep, night sweats, or waking in the morning not feeling rested are common. But don't despair! With the right tools, tips, and tea (yes, tea!), you can turn those sleepless nights into dreamy escapes.
---
• Michelle Clay • cleanse • cleansing • destress • detox • digestion • herbs • holistic health • purify • turmeric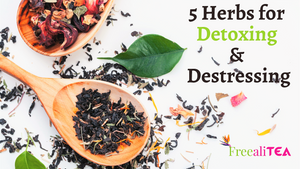 Aging beautifully involves consistent destressing (frown and worry lines aren't cute at all) and detoxing. Some signs to indicate that it is time to cleanse and reNEW your body and mind:

Constipation
Headaches
Fatigue
Sluggish Feeling
We can destress and detox with these 5 common herbs that can help us with our stress-FREE cleansing journey. Dandelion root has a mild laxative effect
---
• Michelle Clay • cancer prevention • cardio vascular health • Dr. Michelle • green tea • health • health and wellness • holistic health • stress management • tea • wellness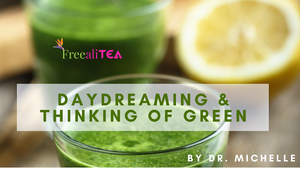 The color green makes me think of spring and all of the wonderful possibilities and opportunities awaiting me. Ever noticed if you bring a small live plant into your office cubicle how it lifts the space? That same energy and intention can happen with us using green tea. Green tea has so many benefits to include improving your mood, memory, focus, and fat burning. Consume green food, green tea, surround yourself with green colors, plants, nature, jewelry like jade, a green agate, or emrald and fill your thoughts with love for yourself and others.
---
• Michelle Clay • coronavirus • food is medicine • health • herbs • holistic health • immune system • well being • wellness
People are scared and searching for information on how to prevent being infected with the coronavirus. The best protection we have is not a mask, being paranoid or quarantining ourselves, it is our immune system. Here are 5 natural ways to stimulate your immune system, keep you healthy and protect from infection with coronavirus.
---
• Michelle Clay • freelife7 • holistic health • stress management • stress release • wellness
Everyday brings its own set of challenges causing our stress response to be activated. We are long on our to-do list but short on time. This time of year especially, our to-do list gets even longer. While we're checking our list to see "who has been naughty or nice", w...